After you bought your WolfBot cloud bot instance, visit the Order page under the My Account section of our website.
Click "view" on your WolfBot order to show the URL of your WolfBot instance. You should bookmark this URL in your browser.
Open your WolfBot URL and enter you account username and password. This must be the same account you registered on this website when making the purchase.
The "Home" section of your bot will show you instructions how to get started with backtesting, trading, arbitrage and lending.
Visit our forum for support and read our guides & tutorials there.
Generally the first thing you want to do for all trading modes is to visit the "Configuration" section of your bot. There you have to add your exchange API keys and chose your strategy configuration file. Afterwards you can optimize your chosen strategy parameters under the "Configuration" section in the "Trading" tab.
NEW Setup Wizard:
WolfBot has a setup wizard on the "Configuration" page. This let's you easily start trading with a few simple options on a single page:

Overview of the main trading views in WolfBot
The strategy page – WolfBots main trading page with live data: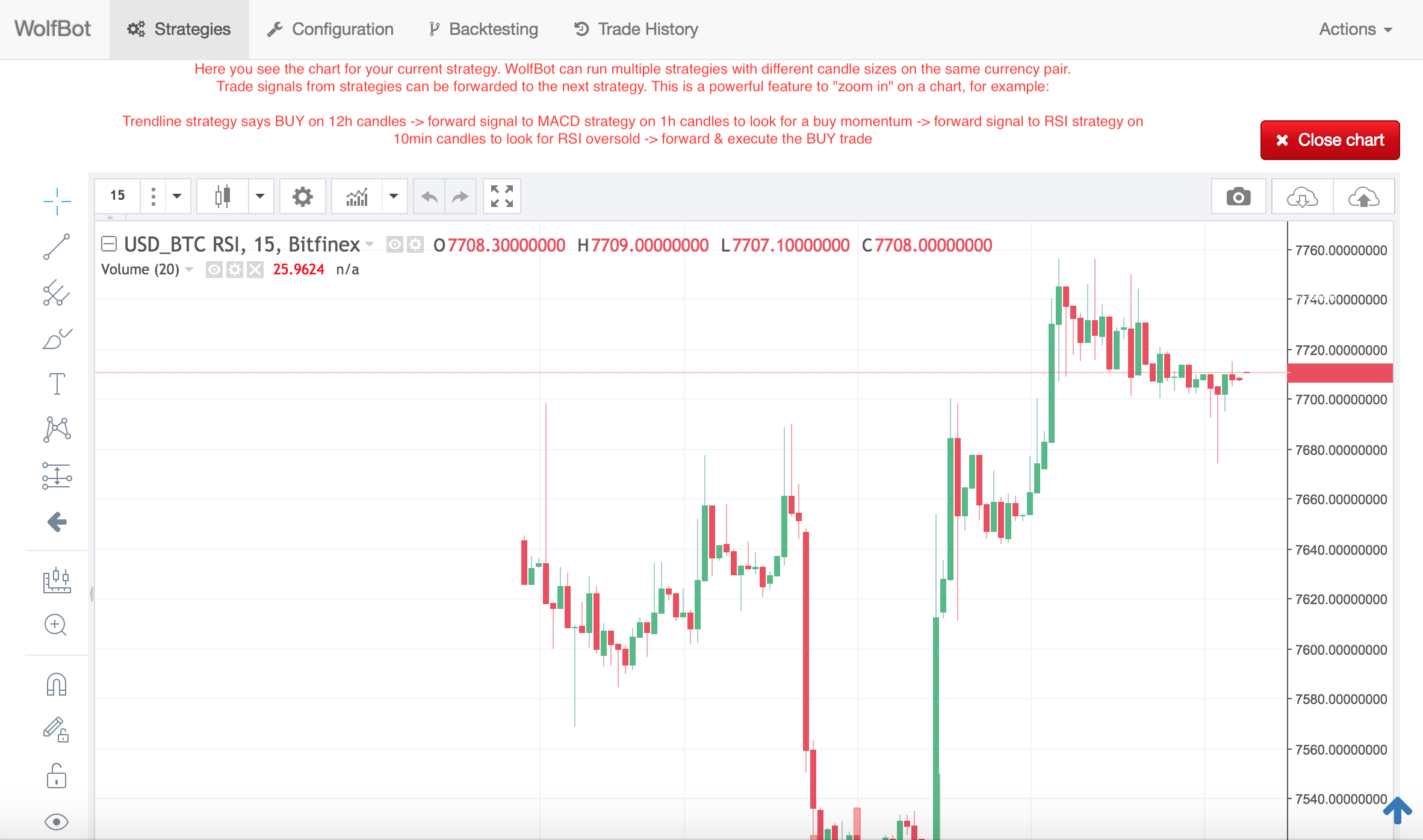 WolfBot uses the chart library provided by TradingView.
The configuration page. This is the first page you should visit in order to setup your trading strategies: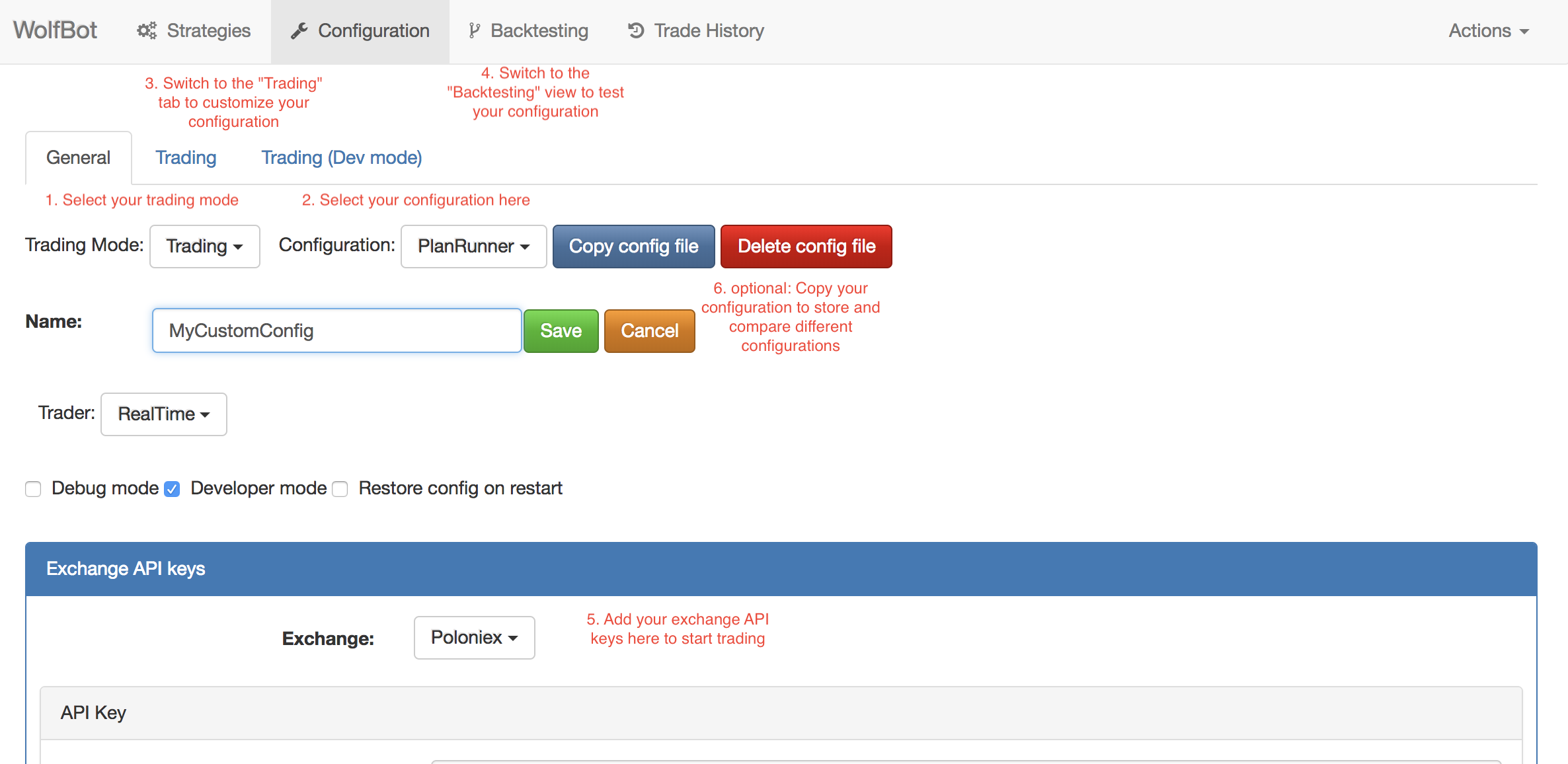 The detailed corresponding strategy settings of your chosen configuration is editable in the "Trading" tab: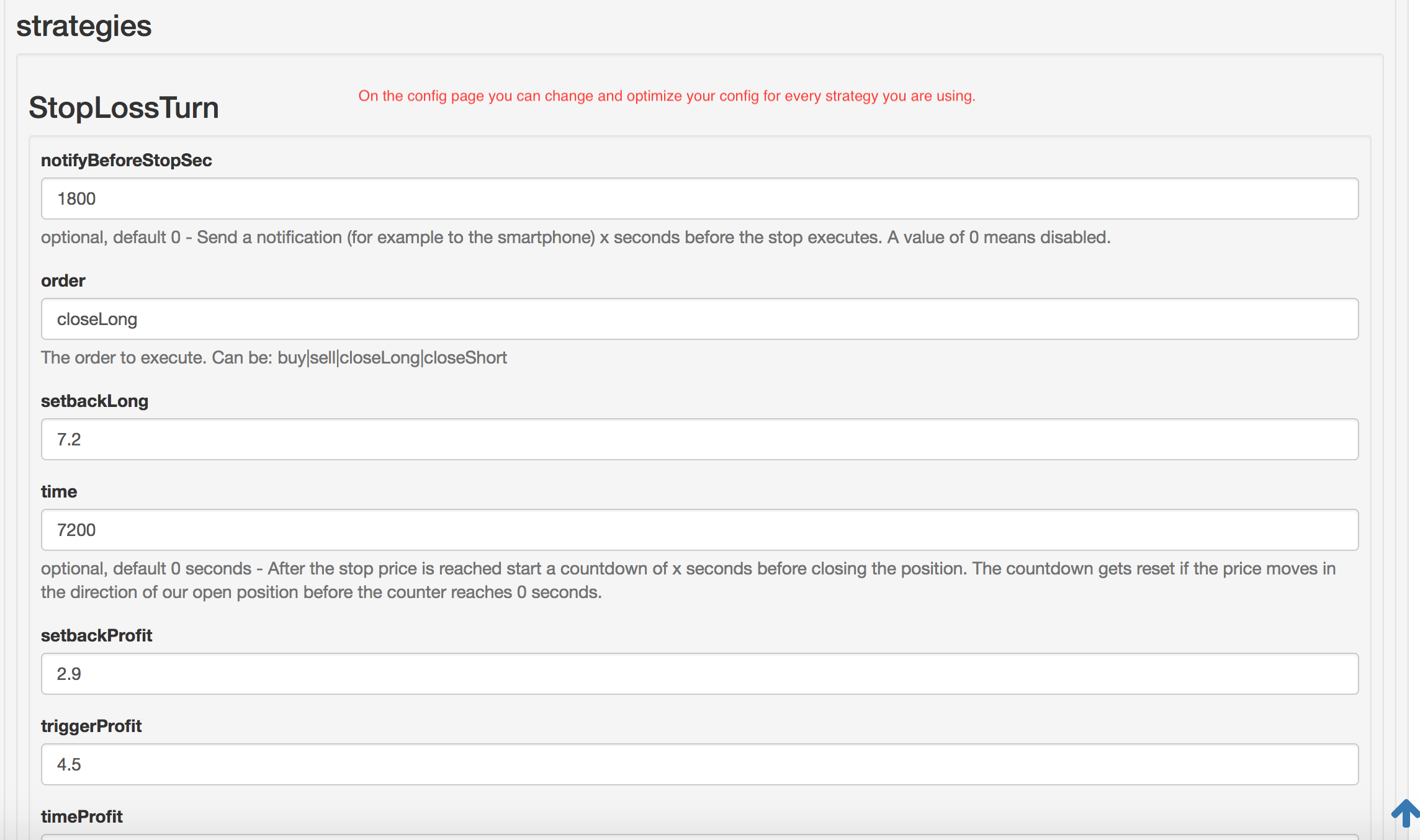 Below the live candlestick chart you can see details about what every strategy is doing right now: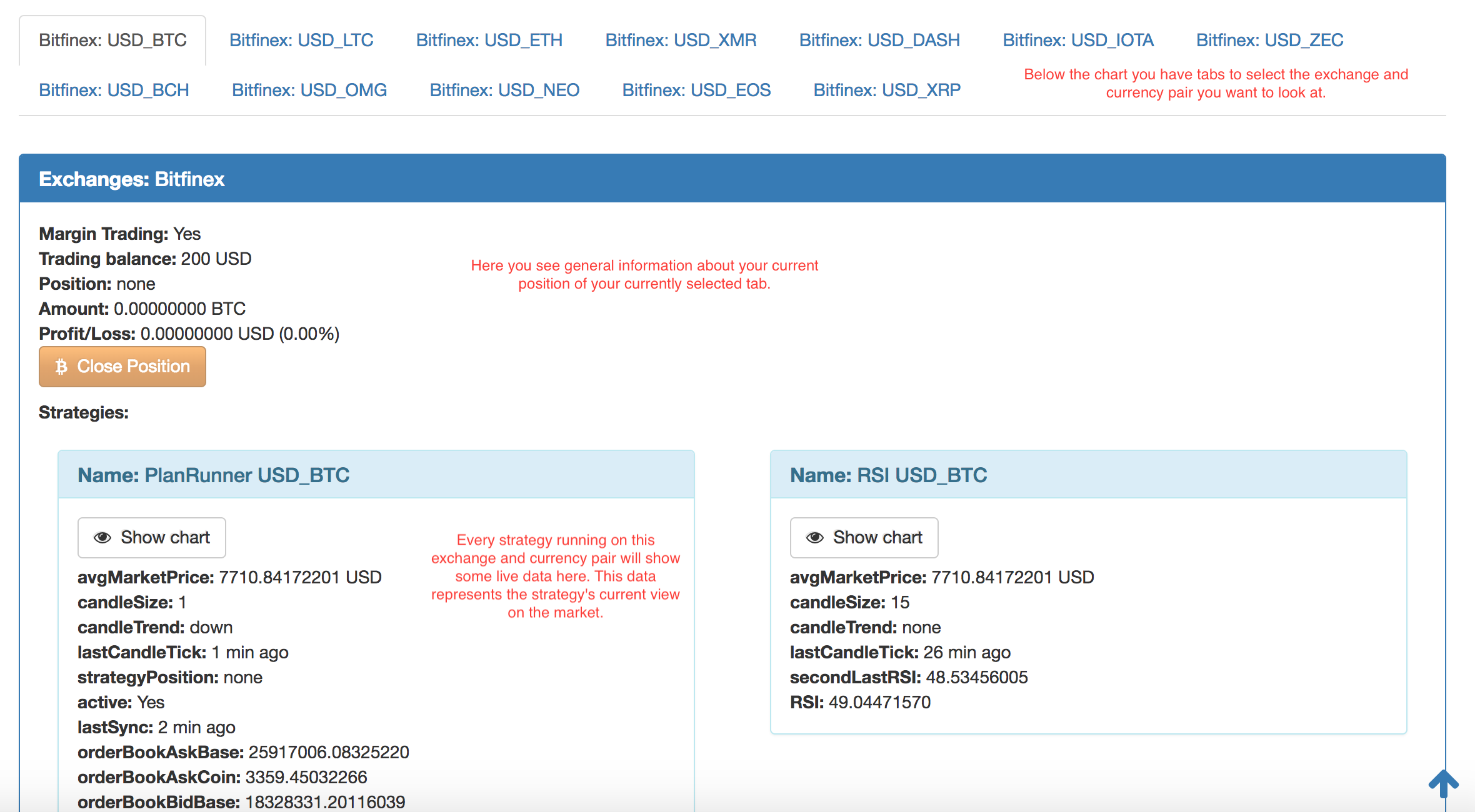 On the strategy live data you should especially look for the "stateMessage" property which will tell you what the strategy is currently doing. This includes reasons why it is (or is not) placing orders at the moment.
For more detailed information you can open the log by clicking the blue arrow in the bottom right corner.
Next steps: